Welcome to ExaMocks
India's Leading Govt Exam Preparation Site
One place, all exams
Best in class online test series platform. With Exam like interface tackle the rush of final exam before the exam.
loginLogin
personaddRegister
Popular Exams
Get exam-ready with concepts, questions and study notes as per the latest pattern
Popular Test Series
RSMSSB Basic Computer Instructor 2023
115 TOTAL TESTS | 9 Free Tests
14 Mock Test
37 Subject Test
62 Topic Test
2 Previous Year Papers
Rajasthan Police Constable 2023
57 TOTAL TESTS | 6 Free Tests
11 Mock Test
40 Topic Test
6 Previous Year Papers
Features for everyone
We offer a very wide range of features, for everyone involved. The features' list is an ever-growing one, here are some of them :
Highest Quality Questions
Questions created by highly experienced subject experts, based on latest exam pattern and updated level.
Detailed solutions
To the point explanation for every solution including tips and methods for being time efficient.
Instant Analysis
Metrics like score, accuracy, tank and a complete analysis to improve your performance.
Gov. like exam interface
We offer a user friendly design very close to the government-like interface to help you adjust to it beforehand.
Your Language
Every test including solutions and notes is available in Hindi and English. Easily changeable during and after tests.
Live Tests
For real time exam experience, imbuing confidence and overcoming the time management hurdle.
Why choose ExaMocks ?
stars
Quality Mock Tests
Based on latest exam patterns with detailed time efficient solutions.
looks_one
Realtime Rank
Compete with thousands of students across India and view result in real-time.
book
Detailed Result Analysis
Time taken, weak points, comparison with top scorer and more to improve.
verified_user
Trusted by
12.7 thousands+ Students
content_paste
Tests Attempted
77.6 thousands+
help_outline
MCQ Practiced
41.2 lacs+ MCQs
Everything you need for your exam preparation
local_library
PRACTICE PAPERS
local_florist
COMPLETE GUIDANCE
Got any queries ?
We would love to hear you :)
Write to us here or contact us through our email:

email
support@examocks.com
person
email
local_phone
menu
message
Hear it from out students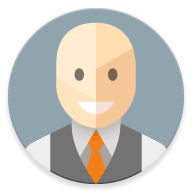 "Test series is really good and as per the exam standard, Test interface is as it is as in real exam. Helped me a lot in cracking Teaching Exams..."

Dipesh Kumawat
"This website is lit and really working hard for students.. very very thanks to all teachers for this..."

Rahul Kumar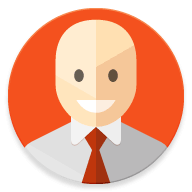 "Perfect,Test was good. Thanks a lot for bringing such Tests..."

Vikash Ruhela